Wash & Get Off Spray
Marltons Wash and Get Off Spray is a highly efficient treatment for indoor and outdoor use that has a unique dual-action approach that will thoroughly clean, neutralize and discourage your cats and dogs from fouling

Features and Benefits :
Discourages pets from fouling. Active ingredients: Citronella, UN/65/95, Eucalyptus Oil and Methyl Nonyl Ketone.
View full details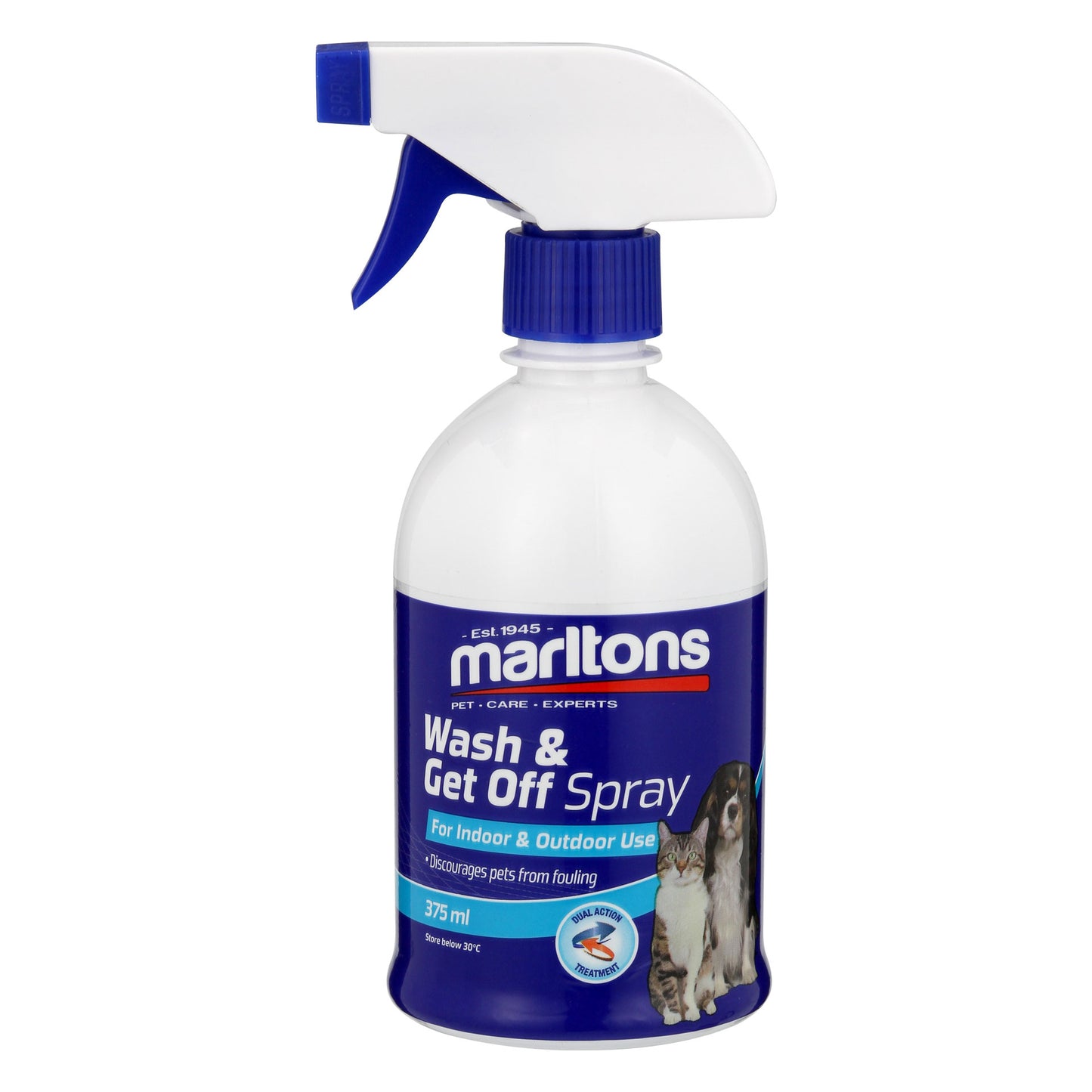 Shop Online At These Stores
You can find Marltons at all major retailers in South Africa, and if you prefer to shop online then click on one of our recommended online retail partners below to browse, shop and enjoy home delivery.