Goldfish Flakes
or a high-quality fish food that will keep your goldfish and tropical fish happy and healthy, look no further than Marltons Goldfish Flakes Fish Food! This premium flake food is packed with essential nutrients that your fish needs to thrive and is formulated to use as a daily staple food.

With a blend of ingredients that mimic what your fish would eat in the wild, this fish food is sure to keep your aquatic pets happy and healthy for years to come. So why wait? Try Marltons Goldfish Flakes Fish Food today and see the difference for yourself!
View full details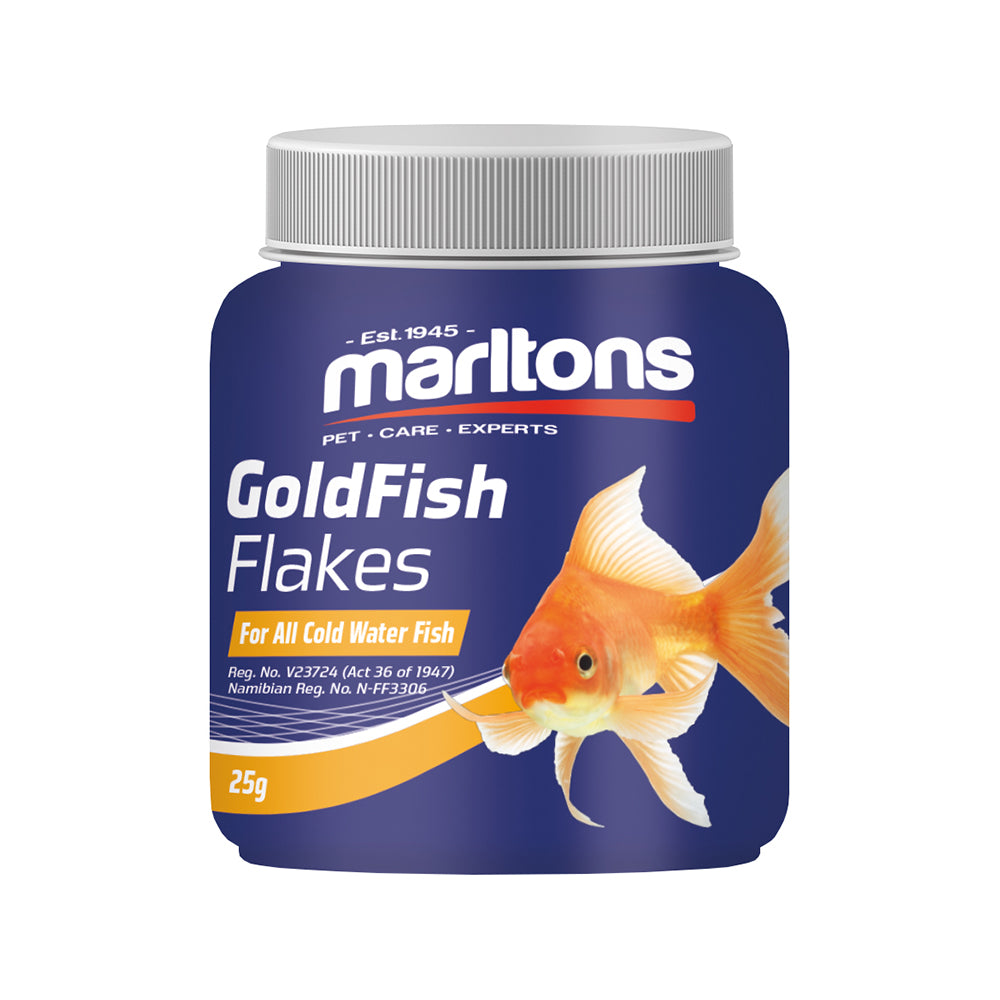 Shop Online At These Stores
You can find Marltons at all major retailers in South Africa, and if you prefer to shop online then click on one of our recommended online retail partners below to browse, shop and enjoy home delivery.