Sku:
Barcode:
Type: Animals & Pet Supplies
Marltons HygienePro Odour Neutraliser
HygienePro Odour Neutraliser is a powerful cat urine odour eliminator with long-lasting, 24 hour active odour protection for carpets, upholstery and cars. Ideal for pet environments. Kills 99.999% of germs, unpleasant odours are removed, not masked. It's gentle, long-lasting barrier and cleaning action helps to keep your home hygienic and smelling fresh.

For Indoor Use.
View full details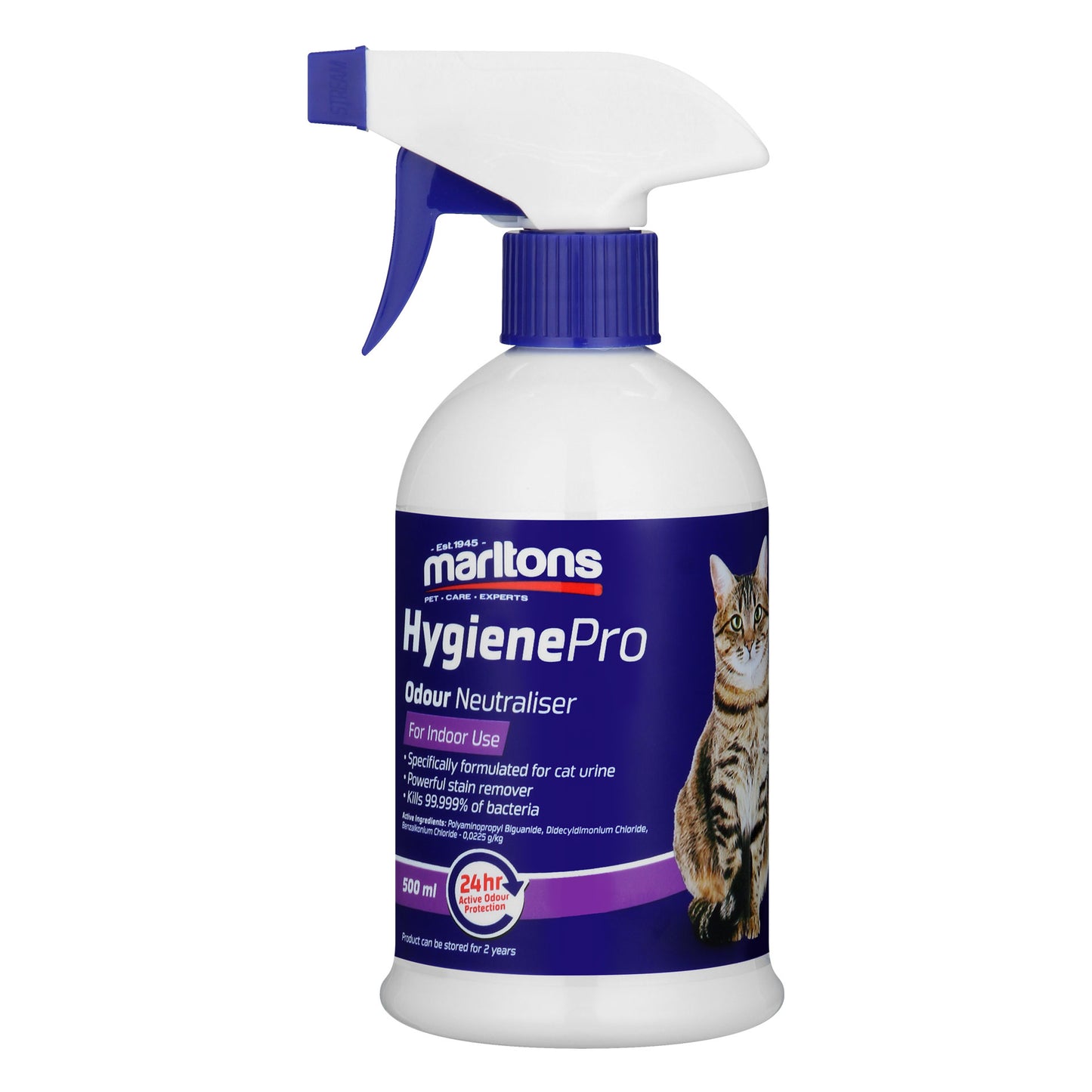 Shop Online At These Stores
You can find Marltons at all major retailers in South Africa, and if you prefer to shop online then click on one of our recommended online retail partners below to browse, shop and enjoy home delivery.