Cat Laser Toy
The Cat Laser toy with three batteries is the perfect way to keep your furry feline friend entertained for hours on end. This fun and engaging toy emits a bright laser beam* that will capture your cat's attention and stimulate their natural hunting instincts. 
With the included three batteries, you can enjoy extended playtime with your cat without worrying about running out of power. The compact and lightweight design of the toy makes it easy to handle, and the laser beam can be pointed in any direction to create a variety of exciting patterns and movements.

This toy is not only a great source of entertainment for your cat, but it also provides a fun way to help them stay active and healthy. Whether your cat is a kitten or an adult, they will love chasing the Marltons Cat Laser beam and pouncing on it as it moves around the room.
*Always play responsibly and never point the laser at your or your pet's face or eyes. #WeCare
View full details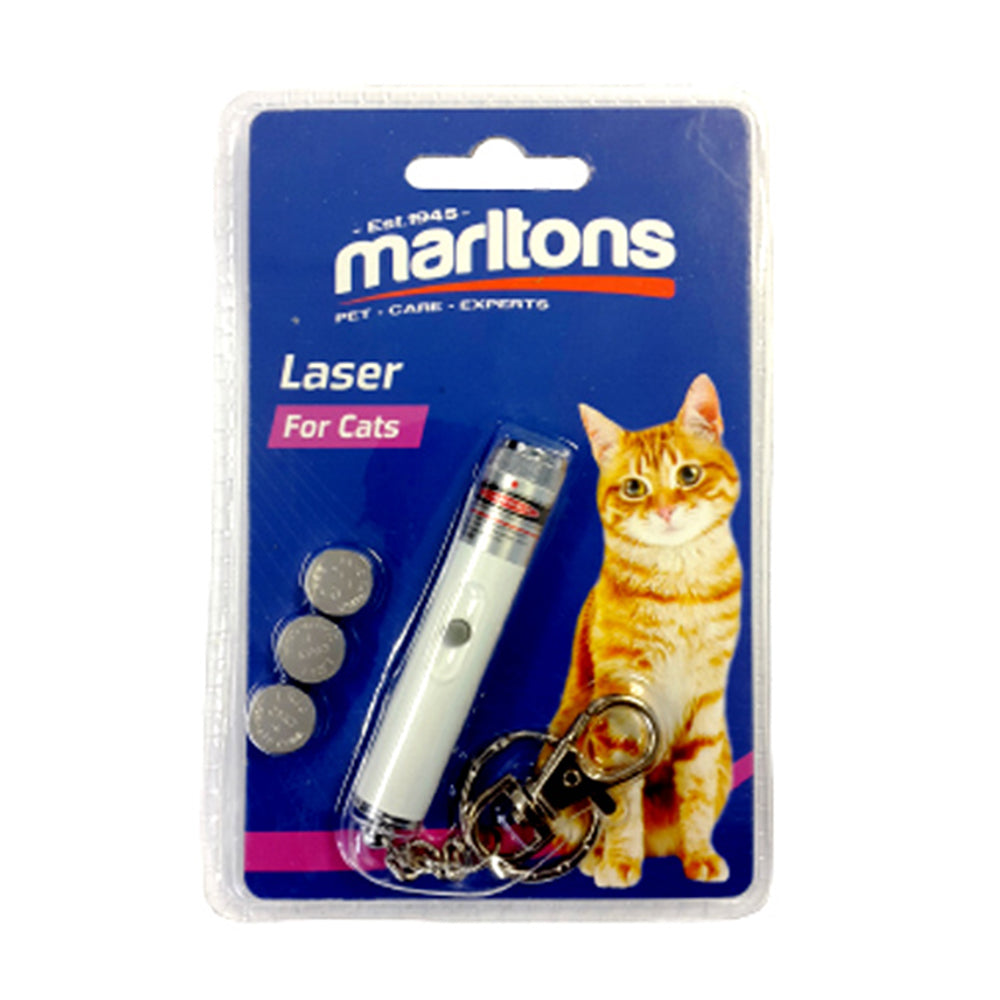 Shop Online At These Stores
You can find Marltons at all major retailers in South Africa, and if you prefer to shop online then click on one of our recommended online retail partners below to browse, shop and enjoy home delivery.