Dog Rope Toy
Product Size: 7.6 cm x 180 g
A great toy to keep your dog or puppy occupied and happy for hours. Made with durable and quality materials, this toy is perfect for dogs of all sizes and ages.
The Marltons Dog Rope Toy features two attached balls, providing your dog or pup with endless entertainment and playtime. Whether they love to fetch, chew, or tug, this toy has got them covered. The rope design also helps promote healthy teeth and gums by providing a satisfying chewing surface.
Dogs need mental stimulation just as much as they need physical exercise, and this toy provides both. The challenge of figuring out how to get the balls out from between the knots in the rope will keep your dog's mind engaged and active.

View full details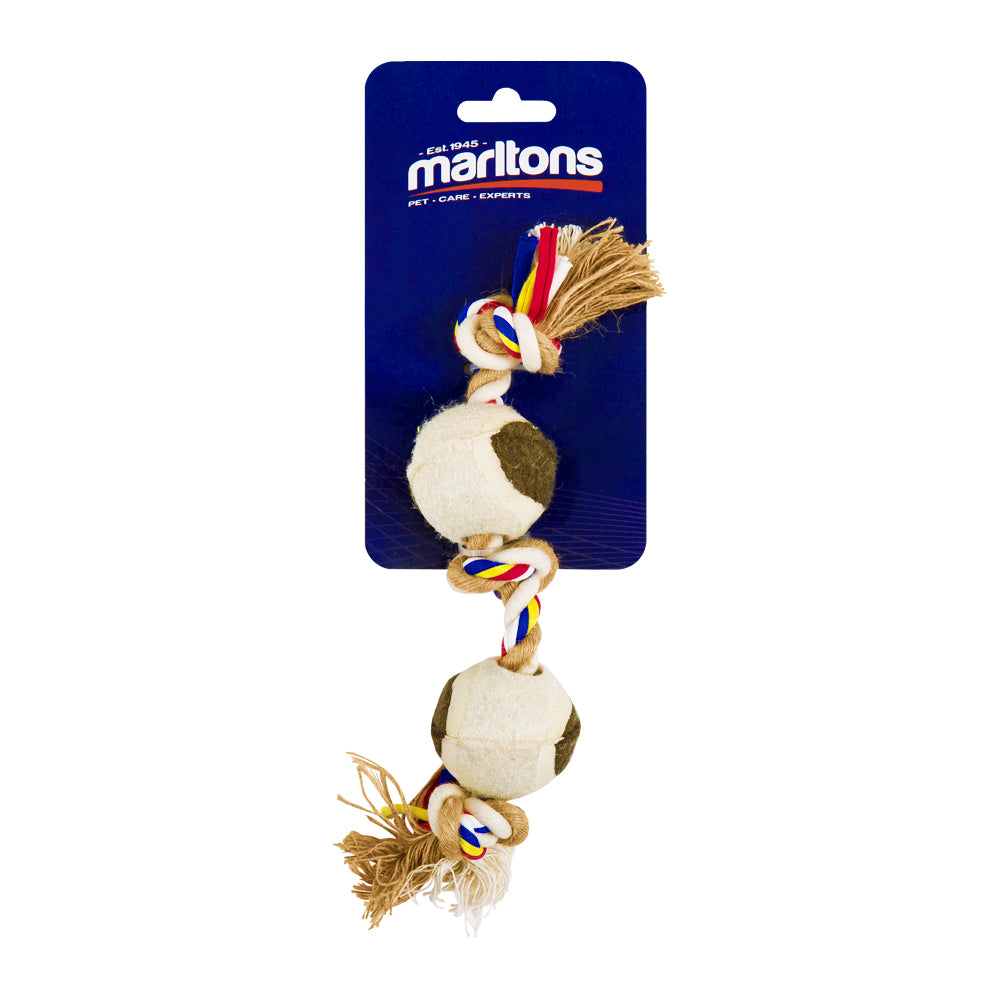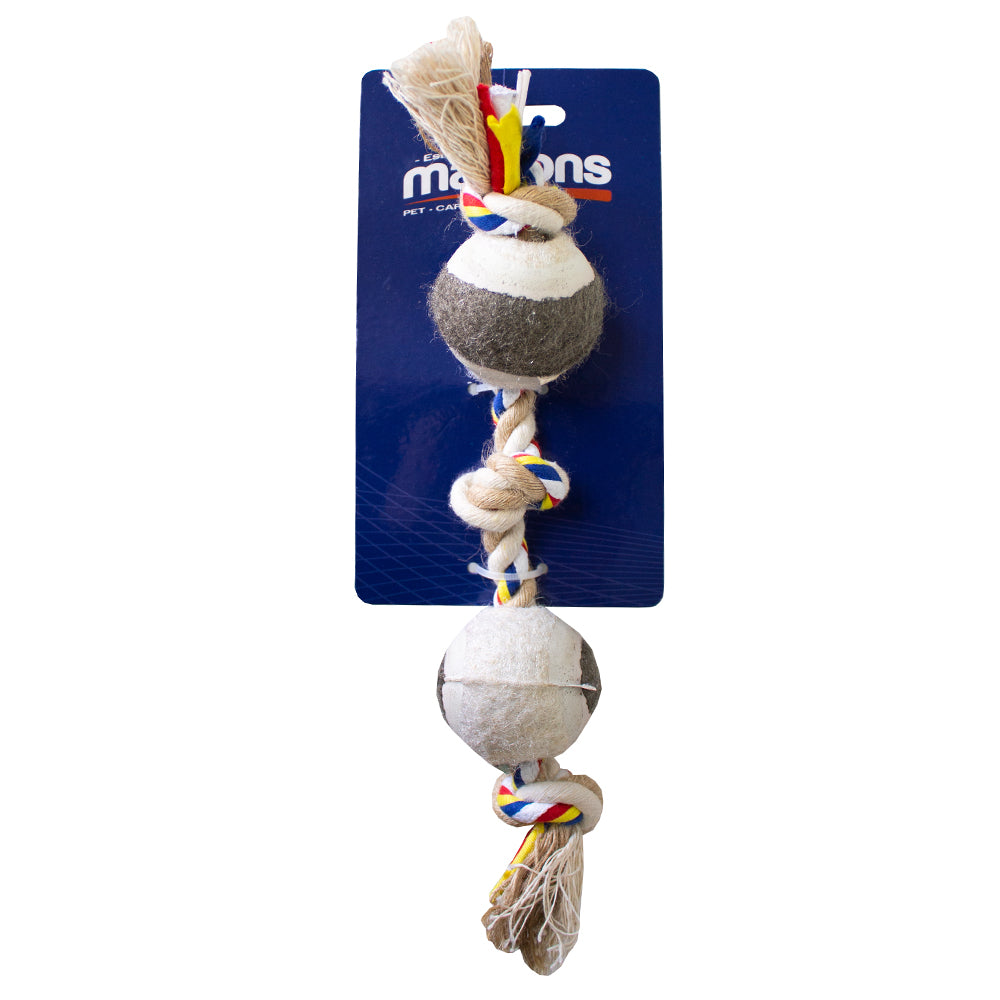 Shop Online At These Stores
You can find Marltons at all major retailers in South Africa, and if you prefer to shop online then click on one of our recommended online retail partners below to browse, shop and enjoy home delivery.