Dog Rope Bone Toy – Ball Shape
Keep your dog and puppy entertained for hours with this stimulating and fun toy. Designed with quality materials, this rope bone toy is built to last and keep your pup engaged in playtime for longer periods. 
Not only does it provide endless entertainment, but it also promotes healthy chewing habits and helps clean your dog's teeth. The rope fibers act as a natural floss, removing tartar and plaque buildup, and promoting healthy gums. 
The Marltons ball-shaped Dog Rope Bone Toy is perfect for interactive playtime with your pet, or for solo play when you're not around. It's lightweight and easy to carry, making it an ideal toy to take along on walks, hikes, or trips to the dog park. 
View full details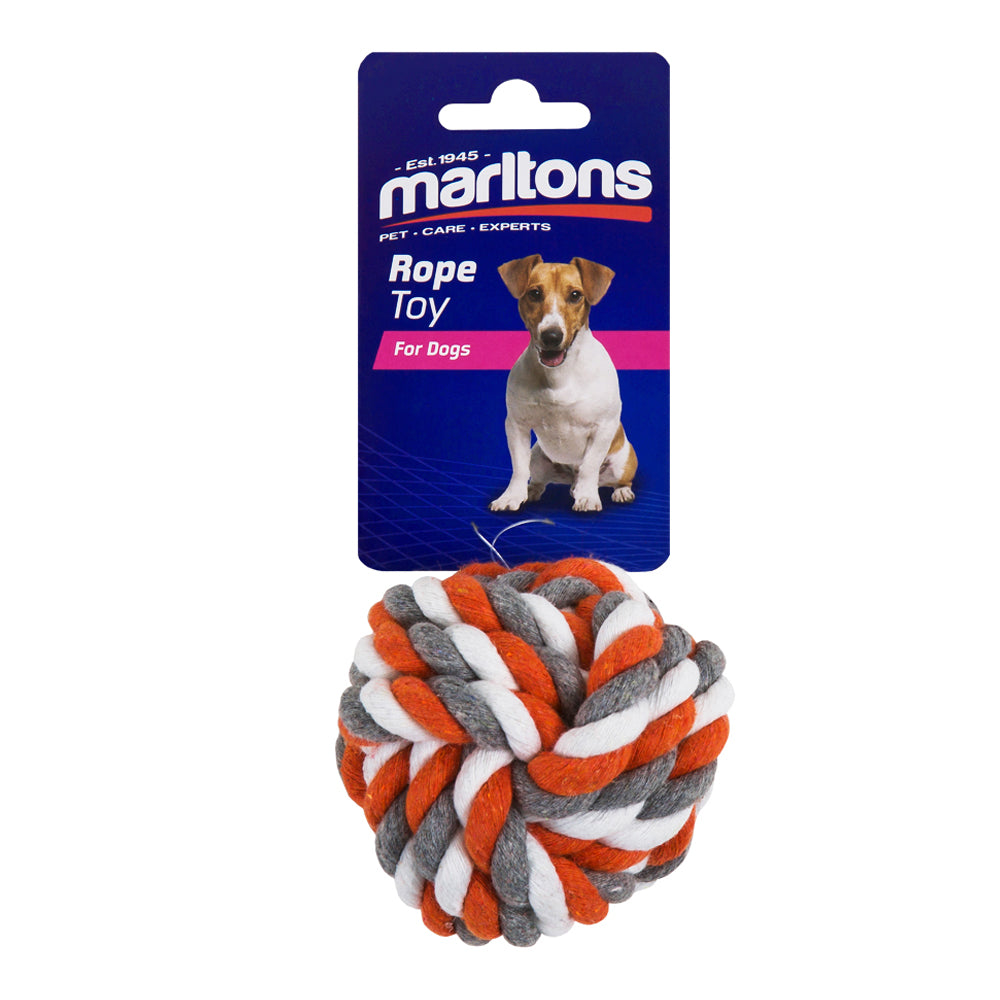 Shop Online At These Stores
You can find Marltons at all major retailers in South Africa, and if you prefer to shop online then click on one of our recommended online retail partners below to browse, shop and enjoy home delivery.