Glitter Balls
Product Size: 4 balls per pack
Marltons Glitter Balls are a must-have for every cat owner out there! Our Glitter Balls are made from high-quality materials and have been designed to provide endless entertainment for your furry friends. 
Whether your cat loves to play and chase around toys or prefers to lounge around, our Marltons Glitter Balls 4 pack will keep them entertained and engaged.
Not only are our Glitter Balls fun and exciting for your cats, but they are also safe and durable. They are made from non-toxic materials and are built to withstand the rough play of even the most active cats.
View full details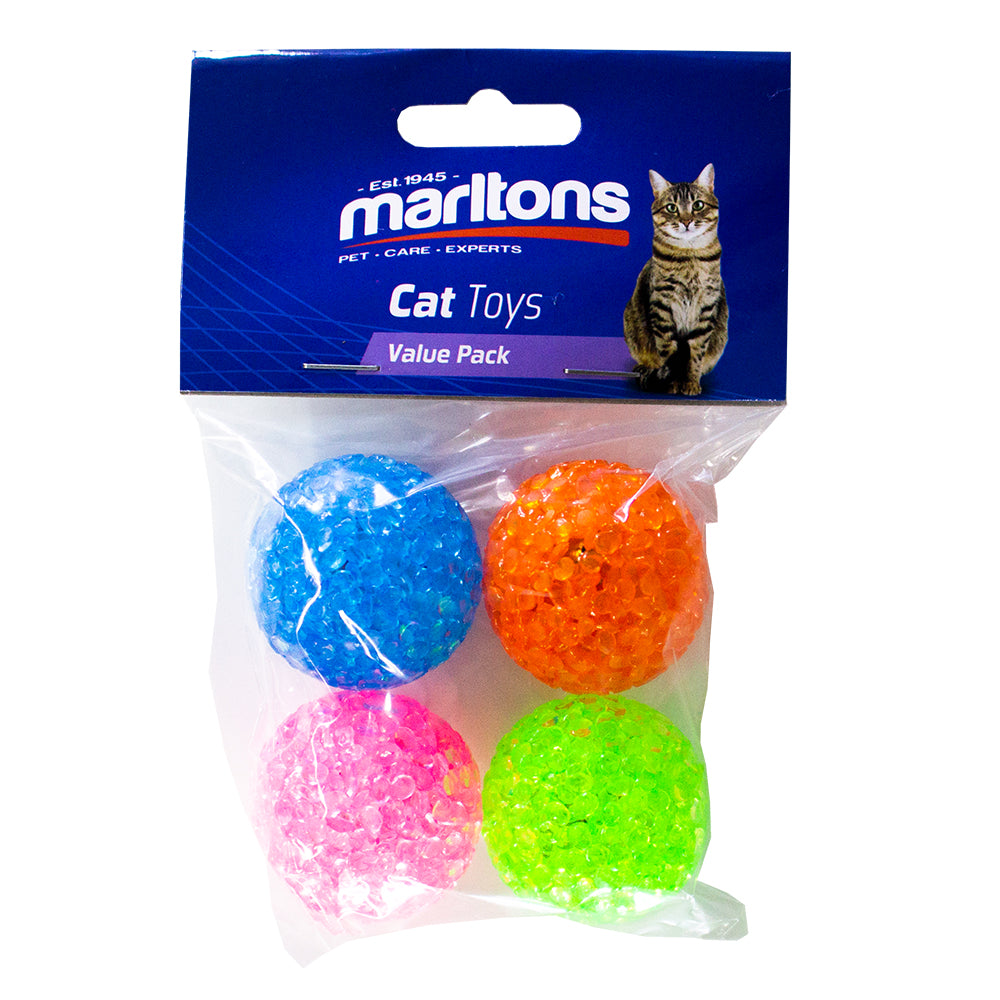 Shop Online At These Stores
You can find Marltons at all major retailers in South Africa, and if you prefer to shop online then click on one of our recommended online retail partners below to browse, shop and enjoy home delivery.